RN Virtual Hiring Events
Thursday, March 10th – 11AM-2PM &
Tuesday, March 15th – 5PM-8PM
At The University of Vermont Health Network, we're proud of the exceptional patient care provided by our compassionate caregivers. Our shared commitment to supporting the wellbeing of each other and giving back to our local community brings us together as a family. And the boundless opportunities to launch and nurture your career throughout our network of affiliates truly sets us apart.
Join us as we innovate healthcare and care for our patients and each other in one of the most beautiful places to call home.
UVM Health Network Affiliates
The University of Vermont Health Network is an umbrella term for our healthcare system family–home to six operating hospitals, over 15,000 employees, and servicing more than one million patients across Vermont and Northern New York. In addition to our six medical center locations, UVMHN is also a home health and hospice provider.
At UVM Health Network, we do not consider ourselves merely a healthcare system—we are your friends and neighbors. Our communities count on UVMHN and our Affiliates to provide equitable, affordable, and compassionate healthcare.
Featured Jobs
Ambulatory LPN - Primary Care
Berlin, VT
Please note external LPN's with at least 1 year of experience who have not worked within the network within the previous 12 months, are eligible for up to a $7500 sign on bonus (prorated for part time roles). The bonus will be paid out equal parts in first paycheck and …
Rehab Tech/Admin Assistant
Berlin, VT
POSITION SUMMARY Under the general direction of the Office Supervisor, assumes responsibility for coordinating outpatient scheduling, inpatient and outpatient billing, insurance clearance and general office management. Respects confidentiality of patient information and department reports of a sensitive nature. Maintains a high level of expertise and assumes responsibility for professional growth …
Medication Safety Manager
Berlin, VT
Under the direction and supervision of the Director of Pharmacy: Provides supervising medication reconciliation pharmacy services to all inpatients, outpatients, Emergency Services, employee and, nursing home residents,( if and when necessary). T he Medication Safety Manager i s a m e m ber of the P ha r …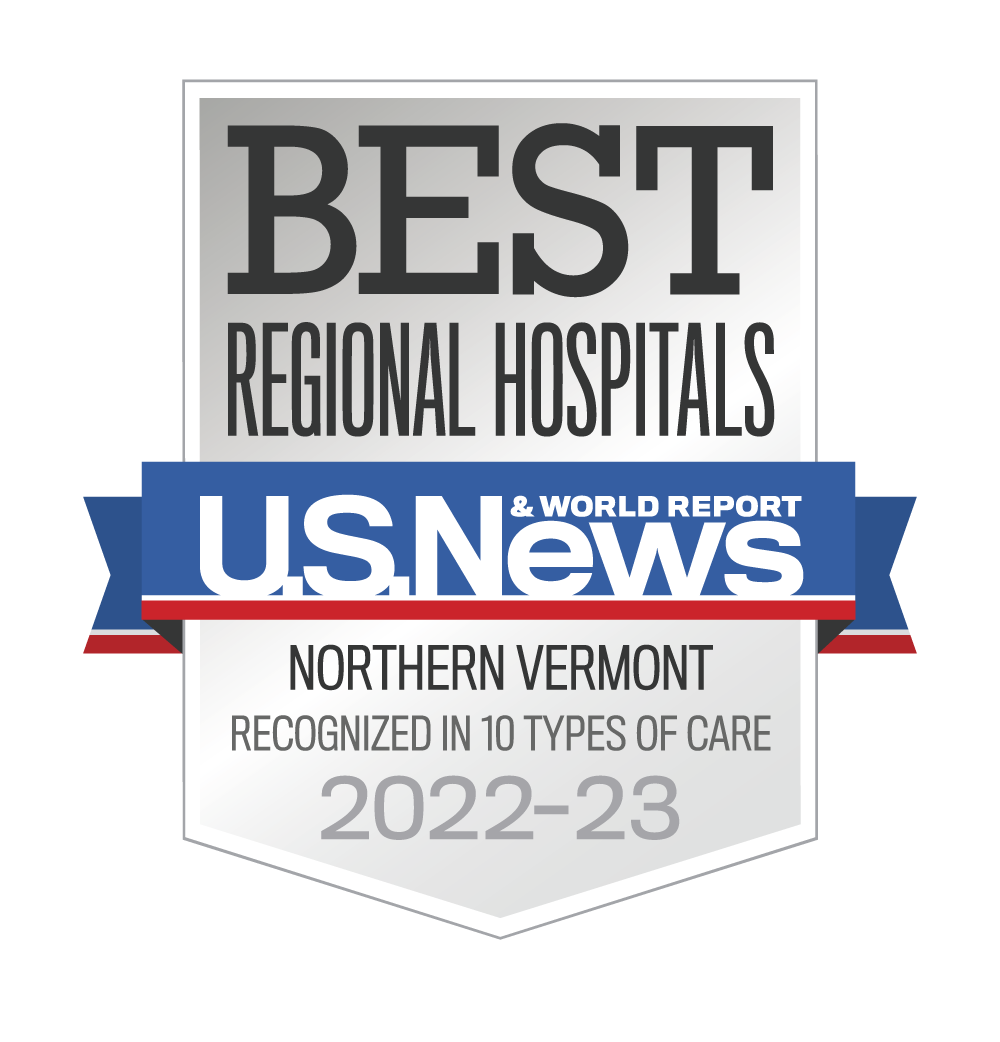 UVM Health Network Hospitals Recognized by U.S. News & World Report
The University of Vermont Medical Center, the anchor academic hospital for the UVM Health Network, has again earned recognition as Vermont's top hospital with 10 high performing specialties and procedures by U.S. News & World Report. In addition, three local Network hospitals in Vermont and Northern New York were recognized for high performing specialties and procedures. Learn More (link opens in a new window).
Join Our Talent Network
Stay connected with The University of Vermont Health Network and receive alerts with new job opportunities and news relative to your interests